Petrified Wood
These fossils are translucent, and so, act like gems.
Petrified Wood is great for abstract pictures! In the Quartz and Agate, you have all the lines, shapes and colors, plus a few textures, to explore the big questions we all ask. Does the little thing tell us about great things? If it grabs our attention, are we being teased by it? Can something that looks old, like a fossil, illustrate a new thought? The artist grabbed a macro lens and shot a few rocks, and discovered fine art to share.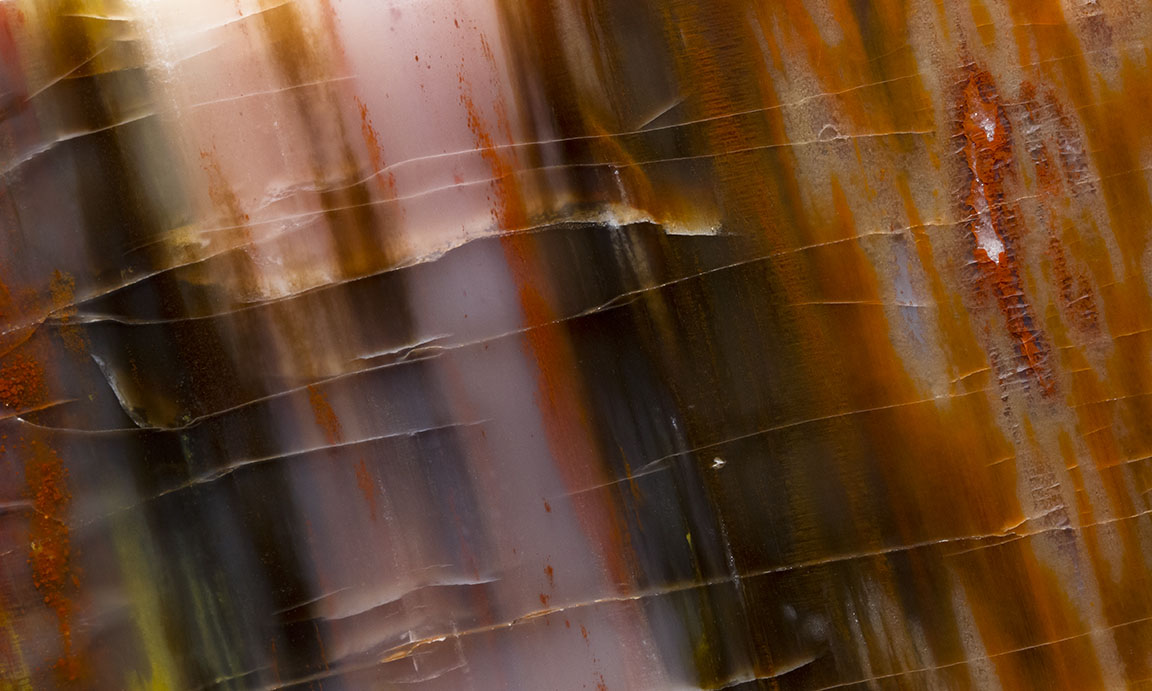 Copyright © Mark Wanamaker All rights reserved.