For the Birds
Say's Phoebe
A Says Phoebe pair raised its young in my backyard!
A Say's Phoebe (or Says Phoebe, Sayonis Saya) pair built a nest in a patio, perfect for bird pictures. These photographs show their young, from first-seen to trying their wings as juveniles, and the parents feeding them. These are Tyrannidae - Flycatchers."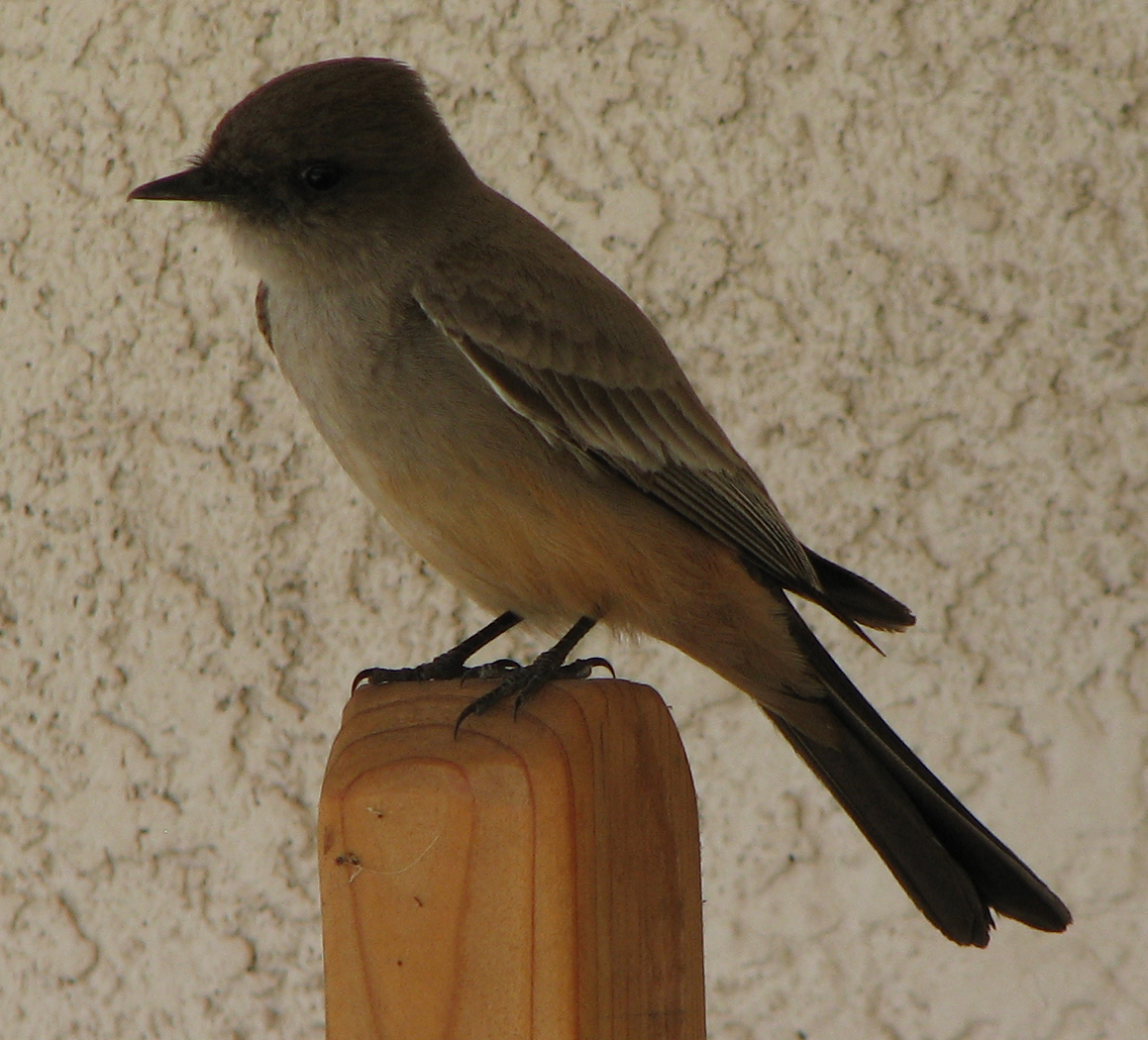 Copyright © Mark Wanamaker All rights reserved.