Sunflower - from Weed to Seed
BUGS!
A wild Sunflower, Helianthus annuus, was host to many tiny creatures, bugs!. We see bees, ants, butterflies and spiders. This is a member of the Asteraceae, tribe Heliantheae.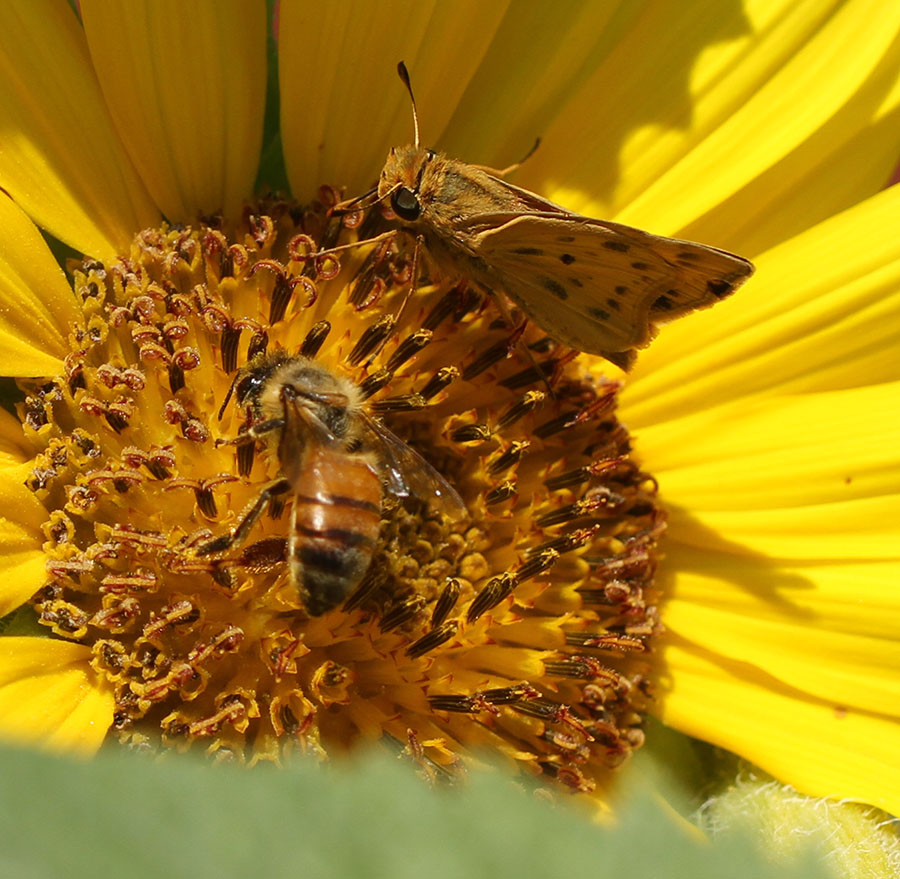 BUGS!

Honeybee

Wild Bees

Flies

Spider

Ant and Aphid

Beetle

Skipper

Other Butterflies
Copyright © Mark Wanamaker All rights reserved.